---
VKI Years
Here is a picture of me and my lovely wife, Marilyn, as we stand on the Champs-Elysees in Paris (April 1990).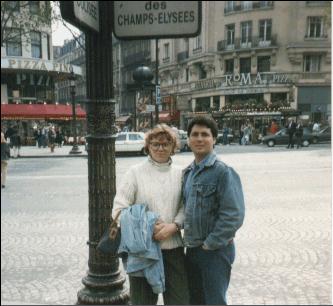 ---
Here is statue of Blaise Pascal, giving my wife the eye, at Le Louvre in Paris while I talk with my buddy Mathias.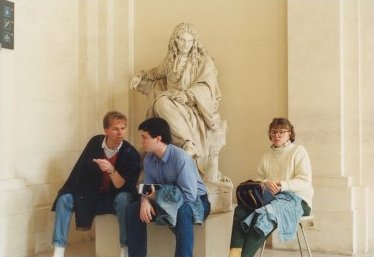 Here are several of my buddies from
VKI
.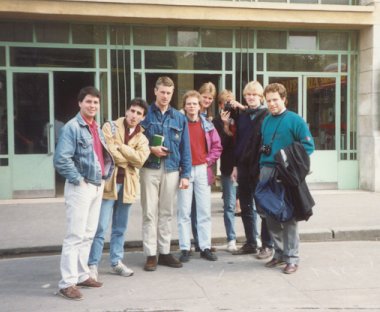 L-R: Me, Guido (why yes, he is Italian), Valdemar, Jens, Phillippe, Mathias (with camera), Erik the Viking, Haluk
---
Later Years
Here are the boys (1995ish).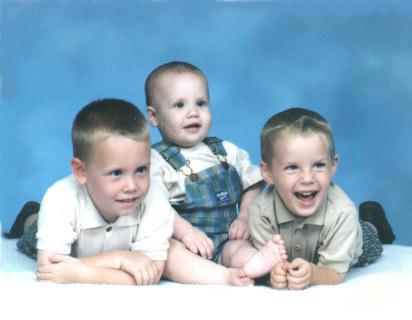 (L-R: James, Christopher, Andrew)
Klose
20"x60" Backyard Chef and typically smoke beef brisket and pork butt. Esther is named for the classic tune of the same name by ZZ Top. According to David Klose, a pit won't cook right if it doesn't have a name. What better source for a pit name than music by some good ol' Texas boys. I used to use a
Char-Griller
Smokin' Pro pit. It was a good pit to get me started smoking food without investing a lot of money. Esther has more room for food, a vertical for really low temp smoking, and the steel is 1/4", except the firebox which is 1/2".
Select any image to see a larger version.

Me and Esther



Me and Esther




Firebox Closed




Firebox Open




Doors Closed




Doors Open




Doors Closed




Doors Open




Horizontal Open




Horizontal Open




Vertical section




Each pit has
a birthday




Brisket
Christmas 2002




Sliced Brisket
Christmas 2002




63lbs of raw brisket
10-01-2004




Brisket on the pit
10-01-2004




Esther smoking away
10-01-2004